Wetlands
Four classes of wetlands are typically found in the Mighty Peace watershed.

38
Bogs
Peatland with the water table at or near the surface

Generally acidic and low in nutrients

Treed or treeless, usually covered with sphagnum mosses, and heath-like shrubs

Form in cool wet areas where drainage is poor

Supplied with water mostly by precipitation

Characterized by a high accumulation of peat (greater than 40 centimetres)


Fens
Peatland with water table typically at or above the surface

Waters mainly nutrient-rich, from mineral soils

Vegetation mostly sedges, grasses, reeds, and brown mosses, shrubs and sometimes a sparse tree layer

Receive most of their water from groundwater

Water that is less acidic and contains more nutrients than bogs

High accumulation of peat (greater than 40 centimetres), but because they are less acidic, they can accommodate different vegetation, like sedges, grasses, and wildflowers

Fens can look like open, grassy fields or can be wooded.
Marshes
Mineral wetland or peatland

Periodically inundated by standing or slowly moving waters

Surface waters may fluctuate

Matted vegetation or mudflats

Waters are nutrient rich

Pools or channels interspersed with sedges, grasses, rushes, and reeds, bordering grassy meadows and peripheral bands of shrubs or trees.
Swamps
Peatland or mineral wetland

Standing or gently flowing waters in pools or channels

Water table is usually at or near the surface

Waters are rich in nutrients

Vegetation characterized by a dense tree or shrub cover of deciduous or coniferous species, herbs, and some mosses.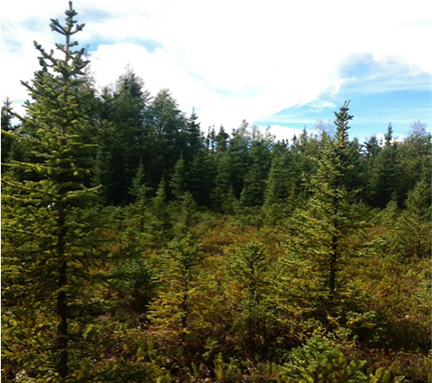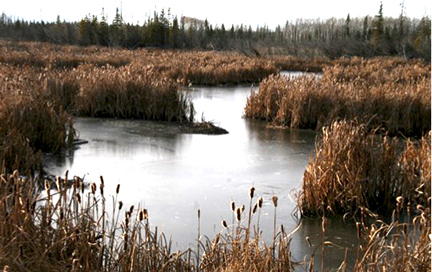 PHOTO: GERALD ALDREDGE