Wetlands Types
Not all wetlands perform the same function. Different wetlands provide habitat for different species, with marshes tending to have a greater diversity of wildlife. And although all wetlands act as carbon sinks, bogs and fens can sequester carbon for longer than marshes and swamps. The figure at left provides the percentage of each type of wetland within the entire watershed. Combined, all four classes of wetlands cover just over 29% of the watershed. For more details on each type of wetland, see Appendix 3.



HOVER ON CHART FOR WETLAND SCENES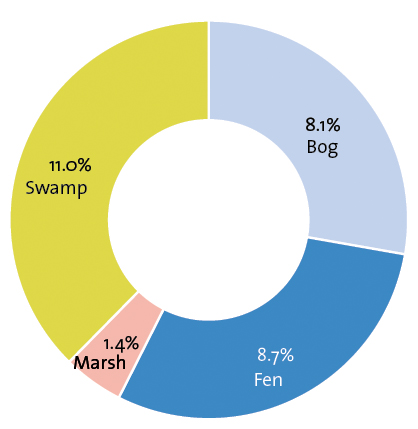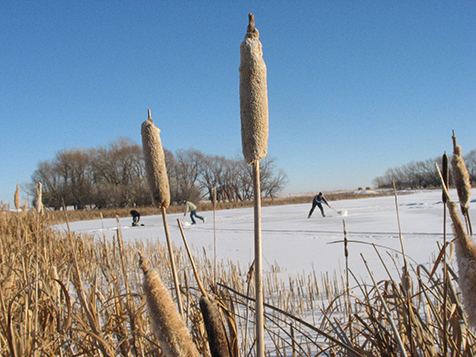 PHOTO: SARAH SEINEN




TYPHA — "OF THE BOG"

Although forests tend to receive most of the credit for storing atmospheric carbon dioxide (a greenhouse gas), the common cattail (Typha latifolia) does all that and more. Too often the casualties of drainage and cultivation practices, cattails also provide shoreline stability and food and habitat for wildlife. They remove nitrogen and phosphorus from water and can absorb cadmium, mercury and lead. Typha is of tremendous historical importance to humans — every part of this plant has a use: as food, fibre or medicine. For many Native North Americans, Typha represented peace and prosperity, and was used for ceremonial and religious purposes.